Return Policy
Goods may be returned when accompanied by the proper documentation and in their original packaging and condition. All electronic equipment is returnable subject to inspection and approval. With the exception of reasons of defect or damage, special orders and discontinued items are not returnable. Items that are returned due to defect or damage are subject to inspection by a manufacturer's representative.

Please contact your account manager to arrange a return. Unauthorized returns will not be accepted.
4-14-06: Welcome to the latest version of our website. This version makes navigating the site much easier and has tons of great features we haven't even begun to use. Let us know what you think.

7-16-07: We will be attending the San Diego Comic-Con. If you are there please stop by table J5 and say hello.

07-26-10: Attended the San Diego Comic Con this year after a long drought and it was great. I was having withdrawals after being on active duty and missing some shows. I especially hated missing the 40th anniversary. Made some good contacts and working on new ideas.

07-05-11: Exhibited at Anime Expo this year with our friends at Eigo Manga and Smorgasbord Productions. We got a chance to see some old friends and make a few new ones. Look for us next year and let us know if you have any special requests for the show.

07-25-11: We were back in the house at the San Diego Comic Con this year (Table D-8) and it felt great. We hosted the talented Misaki Sawada (creator of the Furry Bones) and had a great time. Misaki is a cool person and talented artist who can do it all, from product design to package design; and her fans really love her work. We met folks who were planning Furry Bones nurseries for their kids and sporting Furry Bones tats. I know she felt like a rock star.

12-01-11: Congratulations to Brett Rahalewicz the winner of our 2011 San Diego Comic Con email campaign contest. Brett was a first time attendee at the show and had a great time. We look forward to seeing you next year and hope you enjoy the signed Furrybones figure.

06-12-12: It's convention season again folks! We hope to see you at one of the shows. We will be attending Anime Expo (Booth 540) and the San Diego Comic Con (Table D-8) so stop by and say hello to the crew.

10-12-20: Okay folks it's been a really long time since our last post and with all the craziness going on we needed to do something for our fellow fans and for the industry in general. So, since we are distributors (yeah we're small), we wanted to lend a hand to some retailers/dealers by featuring them in a special WonderCon 2020 store on our "products" page. We will be doing great things for fans as well, so stay tuned as we try to make this a major event! We plan to keep improving it as long as the exhibitor links are available or longer if there is enough interest.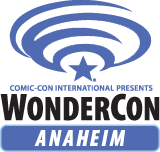 Feedback
At
PRA International
we want to know what you think about our website, products and services. Please let us know what you think by using the feedback page on this website.

We value your feedback!